The Association of Social Works of Officials of the commune of Salé organizes a ceremony of homage to retirees under 2016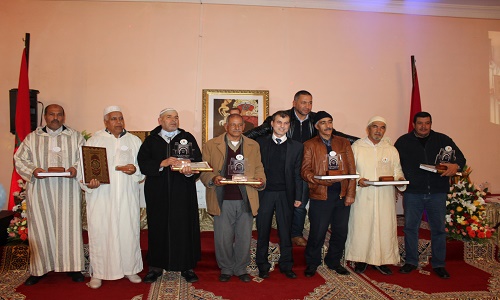 The Association of Social Works of Officials of the commune of Salé organized in partnership with the commune on Friday, February 24 at the hall located at Bettana, a ceremony to mark the departure of officials entitled to assert their rights retired. The ceremony was attended by Mr. Rachid Douibi, 1st Vice President of the Communal Board of Salé, Mr. Bahaeddine Akdi, 3rd Vice President, Mr. Hicham El Hassani, 10th Vice President, Mr. Jilali Sine, Council Secretary, Ms Rachida Al-Hayel, Chair of Bettana district, some members of the municipal council and the officers of the Association. Many staff had come to express his gratitude to his colleagues who will retire after the services rendered to the municipal administration.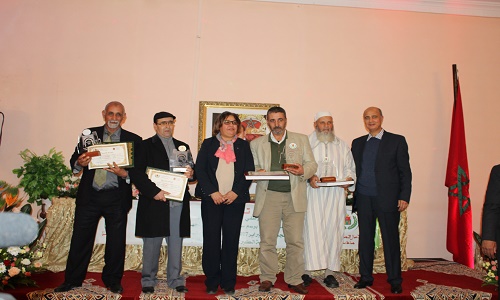 On this occasion, Mr. Saïd Bida, president of the Association of Social Work, delivered welcoming remarks at the public address that has responded to this event. For his part, Mr. Rachid Douibi stressed the importance of this ceremony held in recognition retirees for their tireless efforts, the sacrifices and dedication during their administrative career and, hence, their contribution to development of their commune.
Subsequently, Mr. Mohamed Baqarnich, spokesman retirees, expressed his happiness and that of his colleagues for organizing this festive ceremony in their honor, which was attended by a large number of elected representatives and officials share with them the joy of recognition.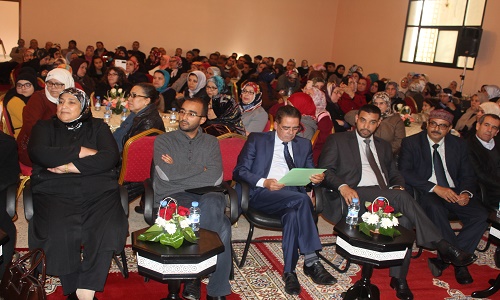 During this celebration of tribute – punctuated by a musical performance by the Al-Ichraq orchestra of samaa, madih and music la'âla and interpreted by the artist Ahmed El Alami-, was taken Handing- over certificates of merit and symbolic presents to all these retirees. At the end, a random draw was held in their honor to select two retirees who wished to go to the Holy Places to perform Umrah rites, while two other retirees would be placed on the waiting list.
This ceremony full of emotion, mixed with joy and sadness, took place in a warm and friendly atmosphere.