HM the King, Amir Al-Mouminine, inaugurates in Salé the "Mosque SA Princess Lalla Latifa" and performs the Friday prayer there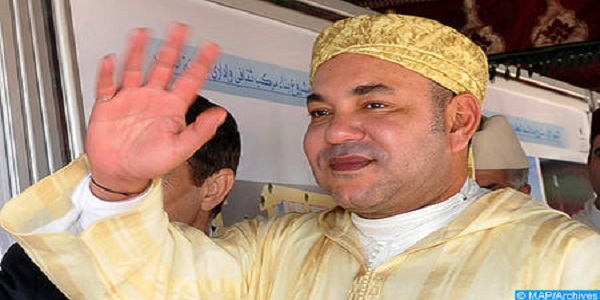 His Majesty the King Mohammed VI, Amir Al-Mouminine, may God assist him, proceeded on Friday at Hay Essalam in Salé, at the inauguration of a mosque that the Sovereign has baptized "Mosque SA Princess Lalla Latifa" before performing the Friday prayer.
The inauguration of this religious building, on the second day of the holy month of Ramadan, reflects the special attention given by HM the King, Amir Al-Mouminine, to religious affairs and his permanent desire to endow the Kingdom with mosques combining functionality and aesthetic, so that the community of believers can worship in good conditions.
Made according to authentic Moroccan architectural standards, the mosque "SA Princess Lalla Latifa" has all the necessary amenities for worshipers. It houses two prayer rooms (men and women), a Koranic school, housing for the Imam and Muezzin and shops. Its architectural design reconciles authenticity and modernity to the extent that it respects the principles of energy efficiency.
With a capacity of more than 1,800 faithful, the new mosque was built by the Ministry of Habous and Islamic Affairs on a plot of 1,200 m2, with a budget of 11 million dirhams.
This project is in line with the state policy on the construction of mosques as part of a program modulated according to the needs of the faithful, ensuring a harmonious distribution of places of worship through different regions of the Kingdom.
---
MAP:18/05/2018