Technopolis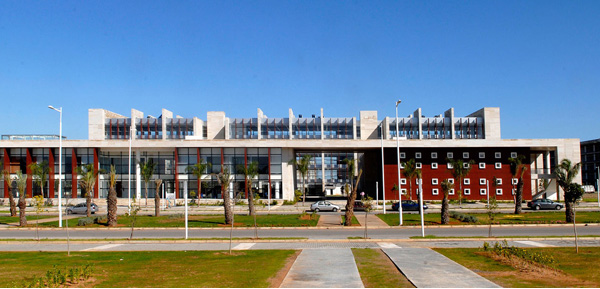 The technological center Technopolis is considered as a technological city that is part of a governmental program to develop the tech sector and it is presented as a center that develops the new technologies sector in order to strengthen the status of Morocco in the fields of industry and knowledge. It is a platform for coordination between three overlapping areas which are higher education, scientific research and entrepreneurship. Technopolis enhances a set of values, particularly proximity to customers, respect for the environment and respect for its obligations. The center provides also a framework and a good quality of life and its areas of interest are 6 poles:
The pole of research valuation: a center for enterprises and conversion technology.
The pole of research and development: Nano electronics, nanotechnology and intelligent software.
The pole of Nano electronics: advanced technology, pictures and the telephone.
The pole of media: the audio visual field and multimedia software.
The pole of relocation of services: BPO & ITO activities.
The academic pole: private university and the branch of research and development.
This project is located in Salé which is located 5 km from the international airport Rabat-Salé and 60 minutes from the international airport of Casablanca, a location that facilitates the daily communication with the international partners of the Kingdom through 300 flights on the daily basis towards Europe, the US and the Middle East.
The project extends over an area of 300 hectares, it covers currently 107 hectares and it has 300 000 square meters of offices and provides 30 000 job positions. In addition, the investments have reached 3.2 billion Dirhams and it is expected that its part in the GDP will reach 5 billion Dirhams in 2015.