Marina of Bouregreg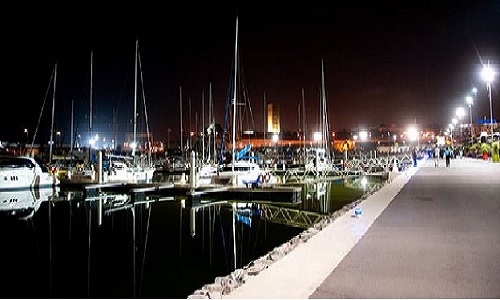 In front of Rabat beach, there is the entertainment port Marina Abu Regreg, which is one of the prominent projects that changed the landmarks of the city and enabled it of attracting tourists on both national and international levels.
The project covers a surface of 8 hours, four of them are set for the pool , which receives entertainment boats, small ships, and yachts with different sizes coming from different countries.
The space of Marina also includes a number of facilities, like restaurants, cafés, entertainment places together with high quality habitats and luxurious hotels and clubs.