Congratulations … AS Salé African Champion of Basketball Clubs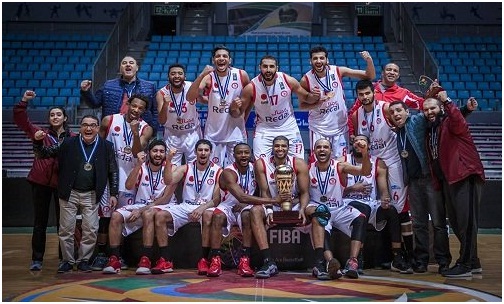 Morocco's Association Sportive de Salé (ASS) won the African Men's Basketball Champions Cup (FIBA AFRICA Champions Cup 2017) on 20 December in Tunis.
Indeed, the Salé Sports Association (ASS) beat, in the final of this competition, played in Rades, the Tunisian training of the Radesienne Etoile Sportive by 77-69. The "Pirates of Salé" had to suffer before clinching the final victory in the last quarter. A real "remontada".
The Tunisian champion seemed to hold the top spot at the excellent Moroccan club, but could not sustain the pace in the final quarter-time. Tunisians gave in to the cold blood and collective control of AS Salé.
This is the first continental title of the ASS that has deserved it. ASS dominated all of its opponents. This trophy is the second of a Moroccan team after the first coronation of the MAS of Fez in 1998.
Congratulations to all the components of the Salé Sports Association and to the public Slaoui for this historic feat.