Artistic evening around Sports Memory of Salé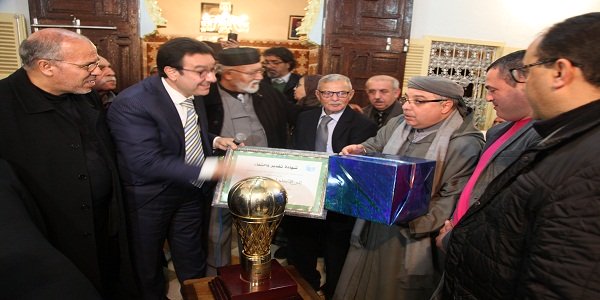 The Driss Belmamoun Association for the creation and research in the art of Melhoun organized, as part of its cultural and artistic activities for the 2017/2018 season, a cultural and artistic evening on the theme: "Sports Memory of Salé"; and this, Sunday, January 21, 2018, at 15:30, at the home of the late Haj Mohamed Zouaoui located in Assaf district of the old medina of Salé.
During this ceremony, a tribute was paid to the pioneer association Mr. Boubker Bouâabida, as a mobile sports memory. Similarly, the Salé Sports Association, Basketball Section, was celebrated for its well deserved continental consecration, having won the African Club Championship recently played in Tunis. From then on, this evening was the perfect occasion to sing Melhoun qassida dedicated to sport, especially football and the historic feat accomplished by the Slaoui Basketball club.
This event was marked by the presence of the president of the municipality of Sale, Jamaâ El Moâtassim, members of both associations, as well as a number of Slaoui personalities evolving in the artistic and sports circles.