Organization of a coordination meeting on the environmental campaign in Laâyayda district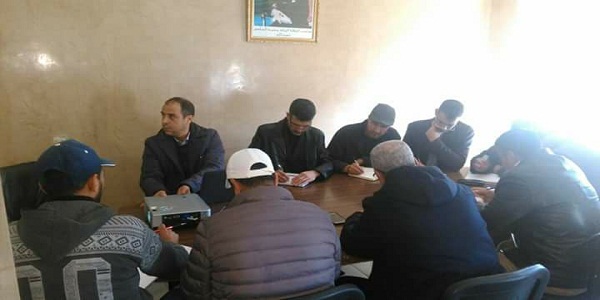 As part of the ongoing environmental campaign at the Laâyayda borough, the diagnosis and follow-up committee organized a coordination meeting on Thursday, March 8, 2018 at the borough headquarters, attended by divisional representatives involved in this campaign, together with the consultation committee and the Ozone Company.
This meeting was devoted to the presentation on cleanliness work and the protection of the environment from the division of works and the consultation committee of the borough. Thus, after the discussion of the items on the agenda, it was agreed to expand the field of interventions made during this campaign to extend to almost all schools in the district; and this, through the installation of containers reserved for household waste, afforestation and weeding.