Salé welcomed the traditional procession of candles in commemoration of Eid Al-Mawlid Al-Nabawi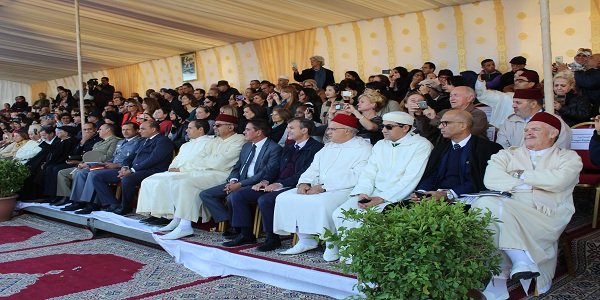 As usual for four centuries, the city of Salé lived, Monday 11 Rabi'al-awwal 1440 AH – November 19, 2018, a festive atmosphere to the rhythm of the Moussem candles in commemoration of Eid Al Mawlid Al-Nabawi. The procession of the candles, which left after the prayer of Al Asr of the secular door "Bab Bouhaja" at the Mausoleum of Sidi Abdellah ben Hassoun, wandered through the main arteries of the city where the parade was attended by a large crowd along the route of the procession marked by the participation of several folk groups from all over the Kingdom.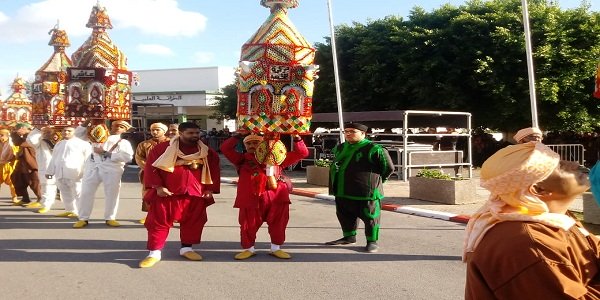 Organized in cooperation with the commune of Salé and the prefecture of Salé, this ancestral event, which remains the prerogative of the city of Salé as intangible cultural heritage, is initiated each year by the Hassouniyine chorfas, to commemorate the anniversary of the birth of Prophet Sidna Mohammed.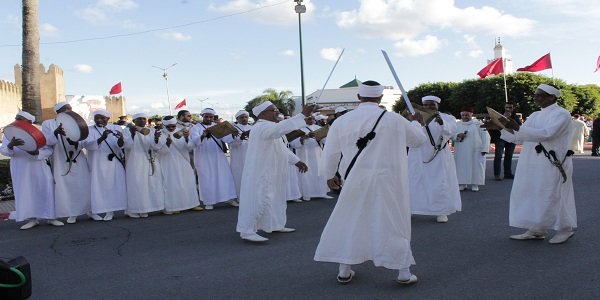 This solemn ceremony took place in the presence of Messrs.: Rachid Douibi and Bahaeddine Akdi, vice-presidents of Salé commune council, secretary general of Salé prefecture; in addition to representatives of the judiciary, security and local elected officials in Salé; as well as civil and military personalities.