Celebration of International Womens Day in the boroughs of Salé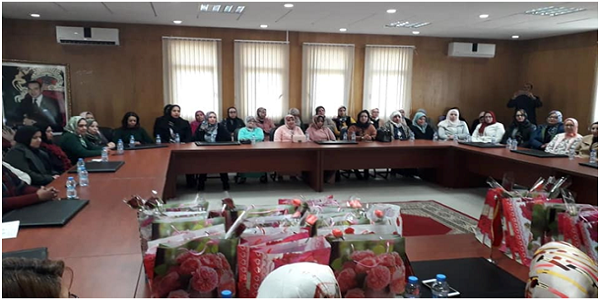 In commemoration of International Women's Day, which takes place on March 8, 2019, the boroughs of the municipality of Salé organized ceremonies in honor of their women civil servants working in various divisions and services; in the presence of the borough council presidents and some of their councilors.
These festive events were an opportunity to highlight the important role played by women in general, and women civil servants in particular, as well as their active participation alongside men in the construction of the development edifice in all sectors. Roses and symbolic gifts were also presented as a token of appreciation and recognition for their colossal efforts in the service of the general interest.