The Borough of Laâyayda houses the National Cycling Race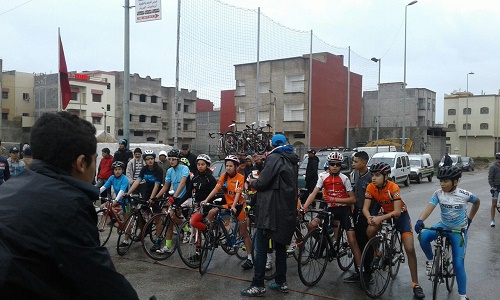 The Sports Association of Salé Cycling Section organized, under the auspices of the Royal Moroccan Federation of Cycling and with the support of the District Council of Laâyayda, a National Cycling Race, on Sunday, February 19, 2017.
Indeed, the phases of this cycling itinerary took place on a closed circuit, in the subdivision Sidi Abdellah located in the district Laâyayda. This race, which involved 186 cyclists of all categories and all ages and from 35 clubs from various regions of the Kingdom, has been appreciated by a large audience including residents and cycling fanatics.