Kick-off at Salé of the 4th edition of Sakane Expo 2017 Real Estate Exhibition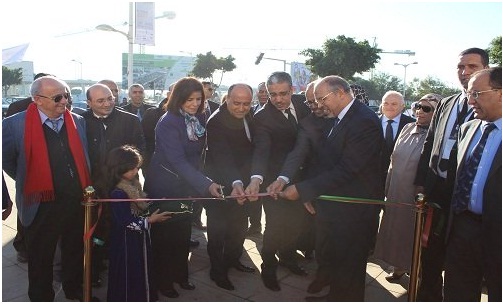 The kick-off of the 4th edition of the "Sakane Expo 2017" Real Estate Fair was held on Thursday in Salé under the theme "Together for a Smart Region".
The opening of this show, which aims to bring together the different actors of the real estate sector in the same space and to put in contact promoters of the Rabat-Salé-Kénitra region with a targeted and motivated clientele, was marked by the presence of the Minister of Energy, Mines and Sustainable Development Aziz Rebbah, Secretary of State for Housing Fatna Lkhiyel, President of the Rabat-Salé governor of the Salé prefecture and the president of the commune council of Salé.
In a statement to the press, Mr. Sekkal stressed that this exhibition is a good opportunity to inform the population of real estate projects launched at the prefecture level, noting that this annual meeting promotes the exchange between real-estate promoters, construction companies and people looking for housing in Salé, adding that this city is considered one of the poles of housing, having regard to the proposed affordable prices.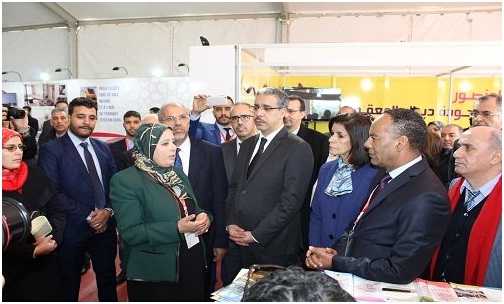 For her part, Azhar Kteto, Regional Director of Housing and Urban Policy, said the 4th edition is intended to be a platform for communication between the population and all real estate stakeholders and developers, that this show presents different real estate products, namely social housing, medium and high standing.
For her part, Khadija Zamani, head of the urban development and environment department at the Salé prefecture, noted that this edition reflects the mobilization of public and local institutions in favor of local development, adding that urban dynamics place the citizen at the center of concerns.
Initiated under the auspices of the Ministry of National Planning, Urbanism, Housing and City Policy, in partnership with local institutions and the Association of real estate developers of the wilaya of Rabat-Salé, the 4th edition, organized from December 7 to 10 at Bab Lamrissa in Salé, counts on the participation of more than 100 exhibitors and 30.000 visitors.
This exhibition, which covers an area of 5,000 m2, is marked by conferences and meetings promoting exchanges and to discover a complete overview of the available real estate offer and collect all the key information for a successful real estate project or investment.
This edition will be marked by a scientific program which includes conferences-debates on "The dematerialization of the single window", "The improvement of the business environment" and the "Plan of development of the city of Salé", between other.