Visit of the Director of Cooperation and Planning in Mozambique to the Services of the Municipality of Salé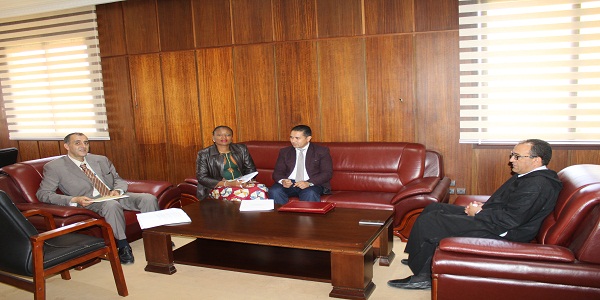 In the context of South-South cooperation relations, Mrs. Candida Noiane, Director of Cooperation and Planning at the Ministry of State Administration and Civil Service in the Republic of Mozambique, arrived at the commune of Salé, as early as the afternoon of Friday, May 25, 2018, as a guest, for a working visit; and this to inquire about the communal experience in local management.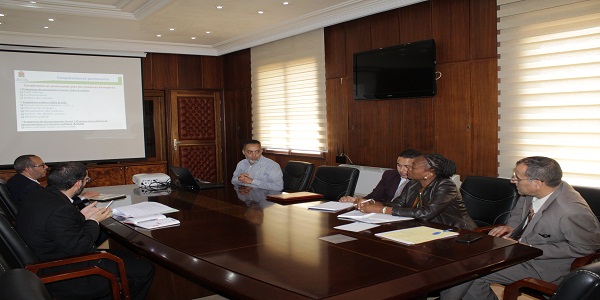 At this meeting, which was attended by the 3rd vice-president of the communal council, Mr. Bahaeddine Akdi, the head of the department of bilateral cooperation at the Ministry of Reform of Administration and Civil Service, Mr. Ismail Amartini, in addition to the director general of the services of the municipality and the head of the Division of Information Systems and Communication, as well as executives belonging to this division, the Mozambican leader was informed of the opening approach from the commune of Salé on various partners, either through the presentation made on this occasion or through clarifications and additional explanations given by local government officials.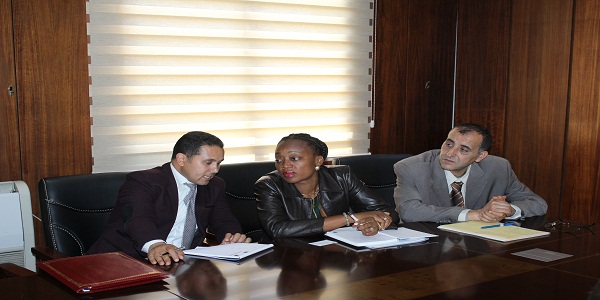 Following this reception, Mr. Akdi presented a symbolic commemorative present to the guest of the commune.
The director then went to the offices of the Civil Registry and the Single Window of Urban Planning, where she became aware of the progress made by the municipal administration to accelerate the pace of its services and modernize its structures; through the efficiency and effectiveness of digitization, in addition to the simplification of paperwork and administrative procedures.