The president of Salé commune welcomes Tunisian filmmaker Selma Baccar

The president of Salé commune, Mr. Jamaâ El Moâtassim, welcomed on Thursday, September 27, 2018, Mrs. Selma Baccar, member of the Tunisian Constituent Assembly and film director; in the presence of Mr. Mustapha Ghomari, vice-chairman of the commune council of Salé, and Mr. Abderraouf Bentaleb, director general of the municipal services.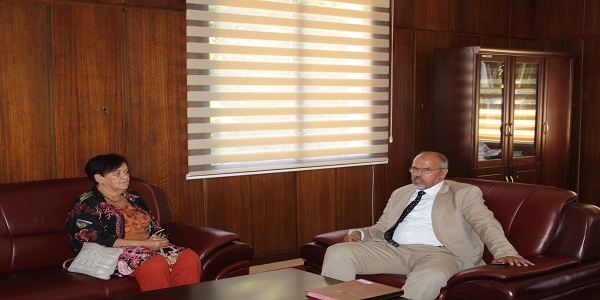 .
Ms. Baccar praised the ancestral and deep fraternal ties between the Kingdom of Morocco and the Republic of Tunisia and called for intensified initiatives to strengthen cooperation and partnership between the communeof Salé and the municipalities of the Republic of Tunisia, in order to take advantage conclusive experiences from both sides.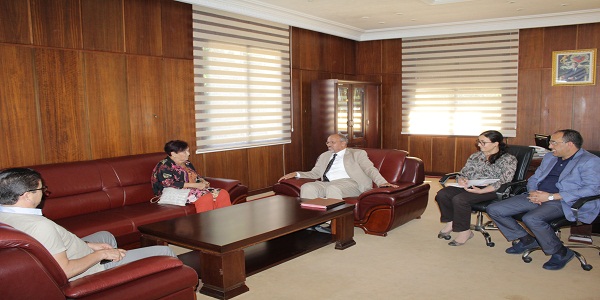 Ms. Baccar also expressed her pleasure to visit Salé and to meet the president of the commune, on the sidelines of his participation in the 12th edition of the International Women's Film Festival of Salé (FIFFS), while praising the quality the support given by the municipality for the organization of this festival, which is an annual artistic meeting par excellence dedicated to women's issues, through cinematographic works.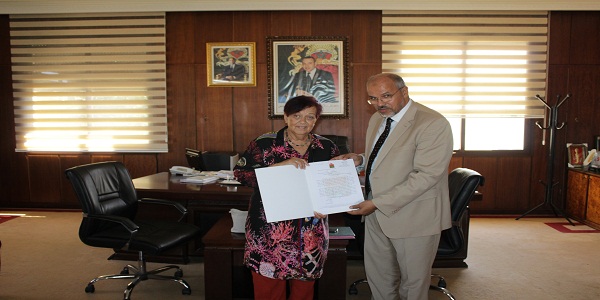 For his part, Mr. El Moâtassim reaffirmed the close relations between the two brother countries and stressed the need to encourage initiatives aimed at strengthening the framework of partnership and cooperation between the Commune and its counterparts in Tunisia, in order to exchange experiences and skills in various fields.
On this occasion, Mr. El Moâtassim expressed the wish of the commune council of Salé to renew the twinning between the commune of Salé and the municipality of Ariana, which has already been the subject of a signature of protocol of friendship for the twinning of the two cities in 1982.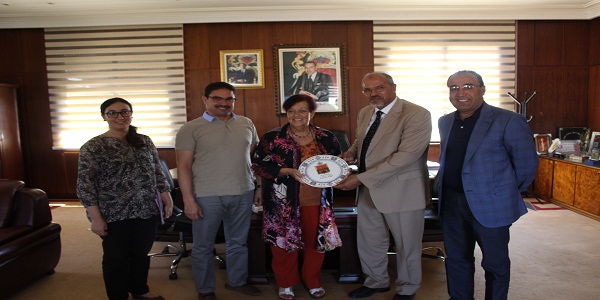 At the end of this meeting, Mr. El Moâtassim presented a commemorative souvenir to Mrs. Selma Baccar.